Way back in 2005 while surfing the wave of Harry Potter Mania I stumbled across
Overstock.com
and filled my cart with books on tape - Cassettes! Talk about a blast from the past. They wooed me with their $2.95 shipping and while I was drooling over Rowling's latest, I stumbled into the
Bedding & Bath
department. Oh. My. Heaven. It wasn't long before I realized that with Overstock I could buy
Luxury Bed
linens for less then run of the mill ones at the store. Score. So I loaded up on gems like these: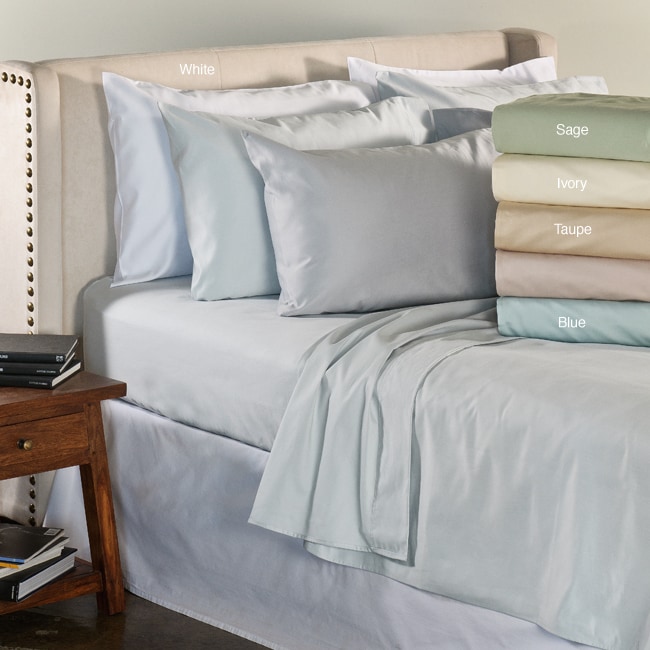 Yeah, 1000 thread count Egyptian Cotton... let's just say we haven't gone back to scratchy sheets. They're bliss.
When my dear husband went to work for Overstock in '07 I started paying closer attention to the company as a whole (not just their primo sheets) and fell in love with their
Handmade Jewelry
.
Huge kudos to Patrick Byrne for starting such a great people (and earth) friendly company.
Here's a snippet:
The purpose of Worldstock Fair Trade is not to make money, but to create thousands (someday millions) of jobs for artisans in the most destitute regions of the world. Our mission is to provide customers with small-lot produced goods at an affordable price. By doing so, we locate products made by craftswomen and craftsmen from around the world. We emphasize sustainability, choosing environmentally friendly products that won't burn up natural or human resources. We strive to provide our customers with exclusive products, including handcrafted clothing, jewelry, ceramics, furniture, and much more.
T
his is my first piece of handmade jewelry from Worldstock Fair Trade in '07, I always get tons of compliments when I wear it.
I've received several other great pieces since then and the quality has been outstanding. And yeah... I'm naturally blonde... not the best look for me *grin*
To help you all share in the fun I've got some discount codes to share.
Discount code
121745
is good for 10% off Overstock products (excluding movies, books, and electronics).
This discount code never expires, however, it can only be used once per email address.
202234
- free shipping promo code for electronics
All the ideas and opinions expressed are my own. No monetary compensation was received for doing this post, however, I was provided with a discount code.